Zsolt Ivan PharmD. joined the Femtonics Sales team in 2016 as a product specialist and sales representative. Over the years, he has advanced to the role of Chief Revenue Officer (CRO) and Customer Care Division Director. Dr. Ivan consistently demonstrates unwavering enthusiasm and dedication to meeting our clients' needs. His greatest source of satisfaction is derived from receiving positive feedback from customers who have achieved significant research milestones through the utilization of Femtonics systems. Dr. Ivan holds degrees in pharmacology, clinical studies, and economics, and he brings extensive prior experience in management to his current role. He is deeply committed to continually enhancing his expertise in the dynamic field of multiphoton microscopy.


Richard Kozma is currently responsible for the North American region. He is passionate to provide knowledge for all scientists in order to find the best system for their research needs and projects. He likes to support his customers' research from grant application until publication. He has previous research experience with in vivo and in vitro electrophysiological measurements and microscopic imaging. He is most interested in the role of the interneurons in fear learning, and in the application of the acousto-optical deflectors to record even GEVIs in the kHz range in neuroscientific research.

Eszter Marko is currently responsible for Scandinavia, the Benelux countries, Poland and the Czech Republic. She is driven to assist researchers in choosing the most suitable systems by her admiration towards neuroscience and the complexity of two-photon microscopes. Additionally, it has always been her priority to represent innovative Hungarian companies who are market leaders in their field, building international customer relationships in the life sciences industry ever since she graduated as a cellular and molecular biologist.

Zsolt Kanya is currently working as a Sales-Production Project Manager. He graduated as a materials physicist and joined Femtonics in 2017. He has an outstanding knowledge of our products due to his experience: working as a service engineer for several years, he collected valuable hands-on knowledge and had the chance to form personal relationships with many users. As a valuable part of the testing team, he was then involved in the production process itself. It is his goal to always find the solution that fits the Customer's needs the most.  

Nikita Mikhailov PhD, BSc in Physics, MSc in Biophysics, PhD in Neurobiology. Responsible for the Nordic Region. Experienced in in vitro, ex vivo, in vivo and organ-on-chip electrophysiology and microscopy, animal surgery, and behavioral studies. Loves brainstorming and is eager to discuss your research plans and experiment design.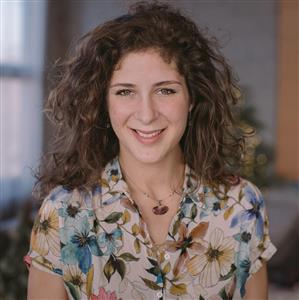 Kamilla Melath is currently responsible for France, Italy, Portugal, Spain, UK, Ireland and Israel. With a background in psychology (BA) and Computational and Cognitive Neuroscience (MSc), she is driven by the potential of multidisciplinary approaches to unravel the complexities of the brain. Her passion lies in fostering partnerships that drive breakthroughs in our understanding of neural mechanisms. As a member of the team, she brings an unwavering enthusiasm to work alongside researchers, engineers, and fellow enthusiasts in the field.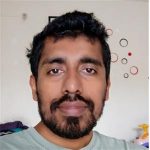 Anup Pillai PhD joined Femtonics from a long career in academic neuroscience research. He has backgrounds in physics, electronics and computation as well as more than 20 years of research experience with optical imaging and electrophysiology using both in vivo and in vitro approaches. He also has experience in building highly customized optical imaging solutions for two-photon imaging and photo-stimulation. Anup is interested in using his research experience, technical expertise and knowledge on Femtonics products to solve unique challenges that neuroscience researchers face when they need to perform cutting-edge experiments to answer difficult questions in neuroscience.